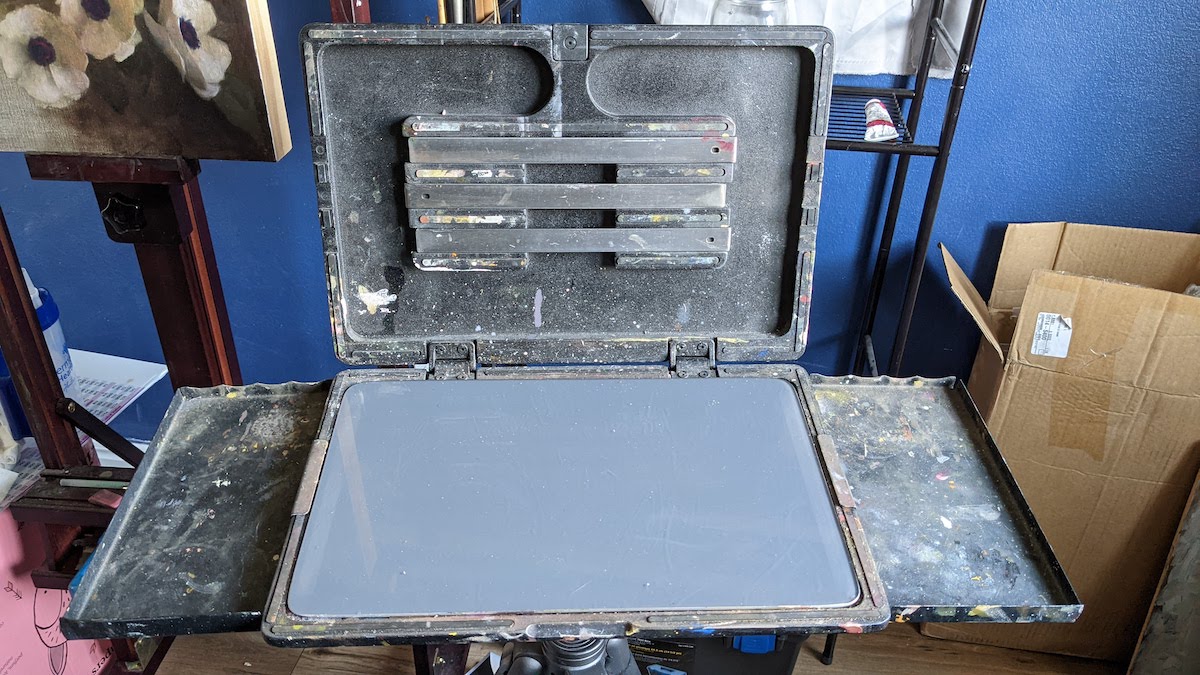 I often get asked what kind of plein air easel or pochade box I use. I've seen and used quite a few, but when I decided to invest in one, I did my research thoroughly and was excited to purchase the Edge Pro Pochade Box at www.edgeprogear.com.

I got mine when they were still a fairly new company, so there are many options now that they offer that weren't available to me. I've gotten many years of service out of this thing, both in and out of the studio. In fact, I use it as my everyday palette.

The reason I liked the Edge Pro over other competitors is the fact that everything breaks down and goes back together with ease with the use of magnets. The brush trays on the side, the palette in the middle, and the mechanism to keep it closed are all magnetic.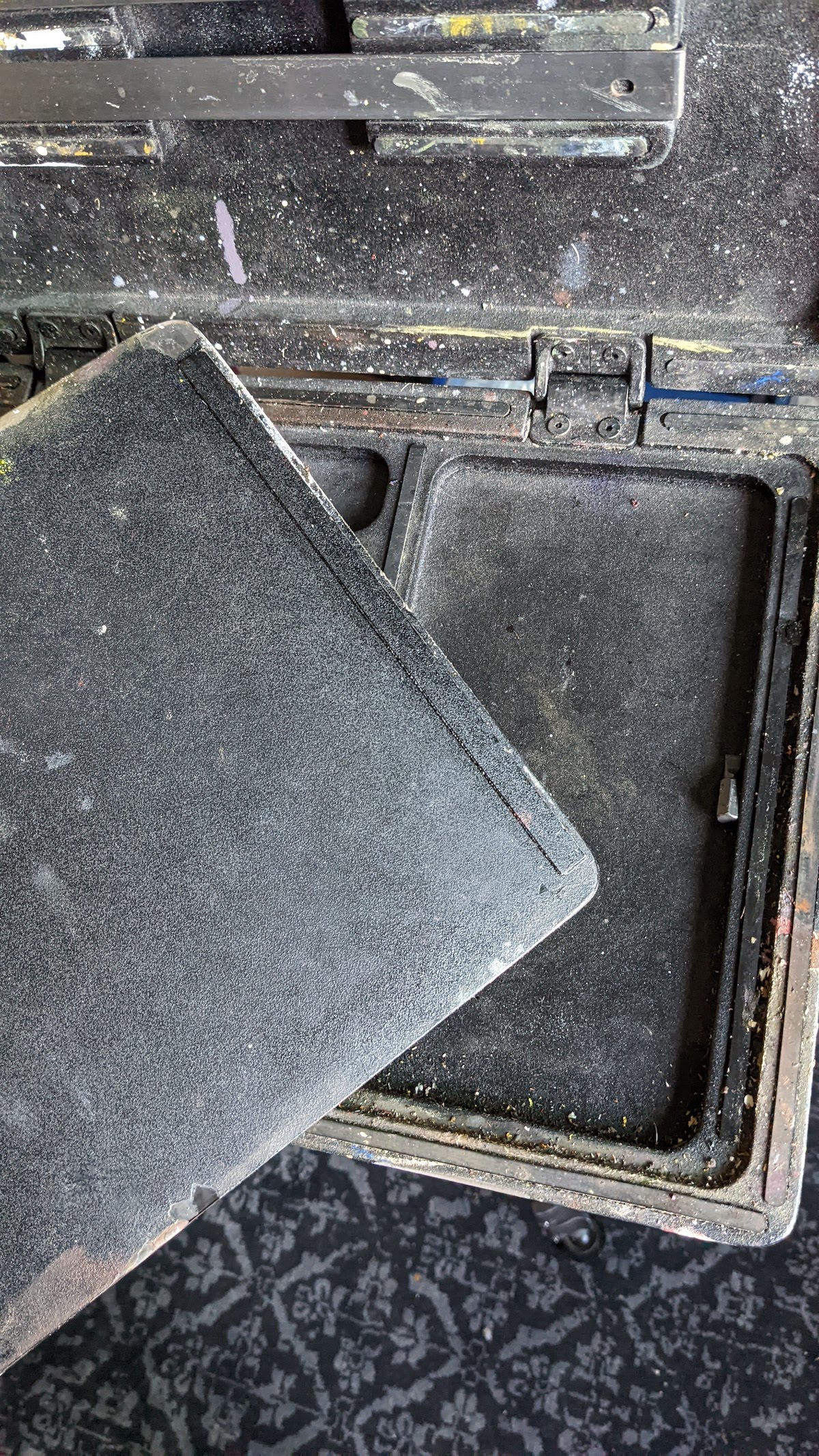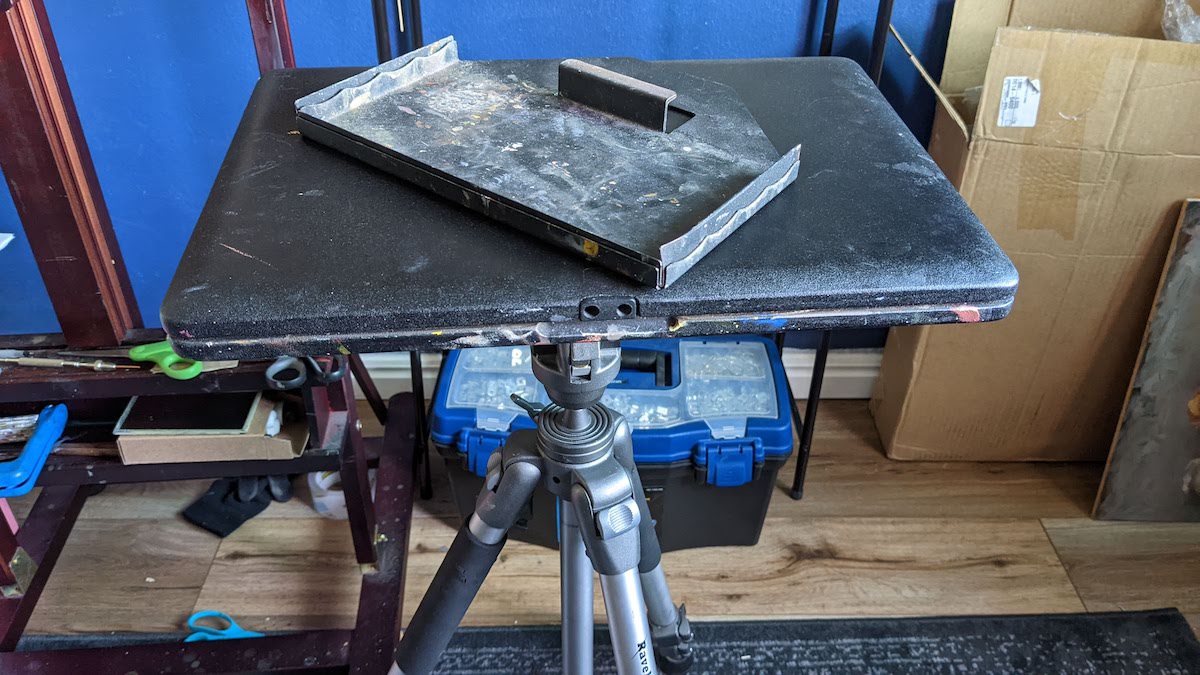 They even offer magnetic panels that stick onto the metal bars of the lid while painting. Personally, I'm not a huge fan of them to paint on, so I just use the metal slider bars to hold my preferred panel in place.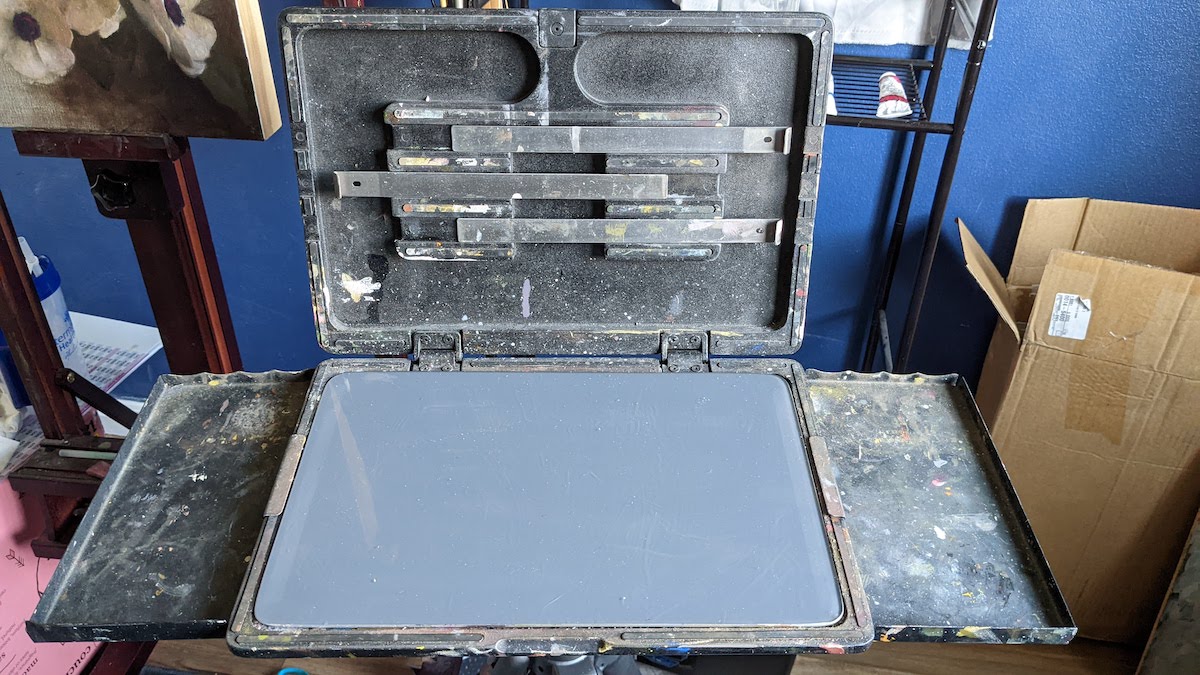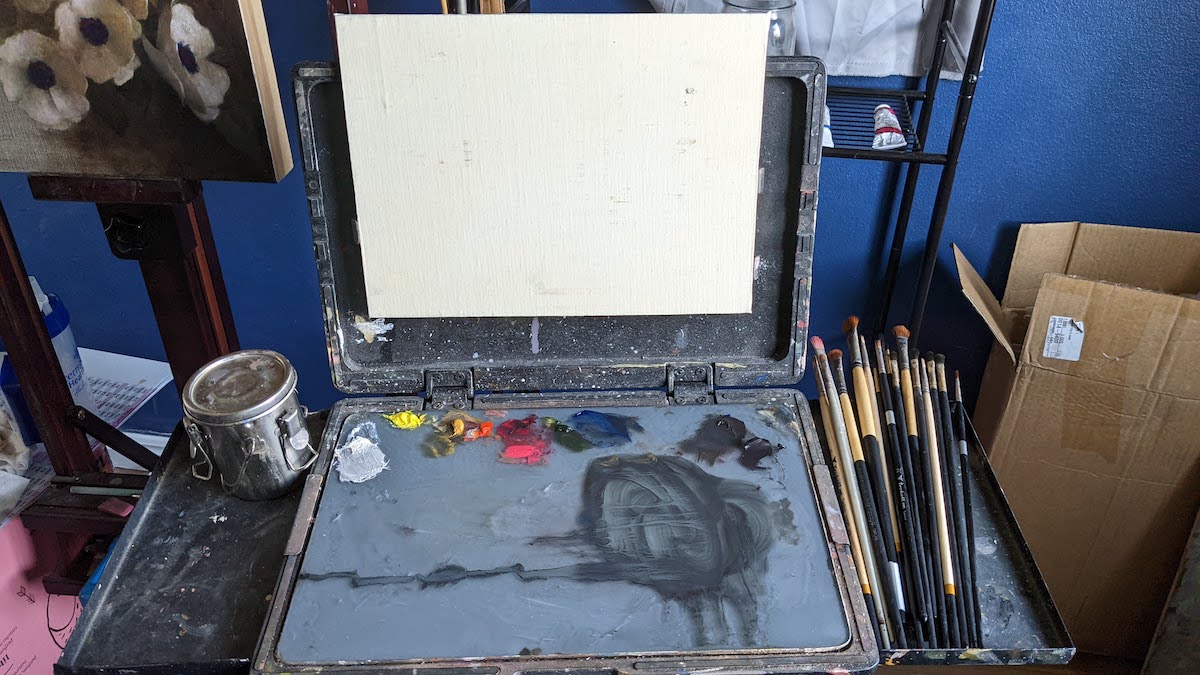 They also sell magnetic cups for mineral spirits, but I decided to use the one I already had and dropped a couple heavy-duty magnets in the bottom. It holds like a dream and I don't have to worry about it tipping over, but it's still very easy to take off when I don't need it anymore.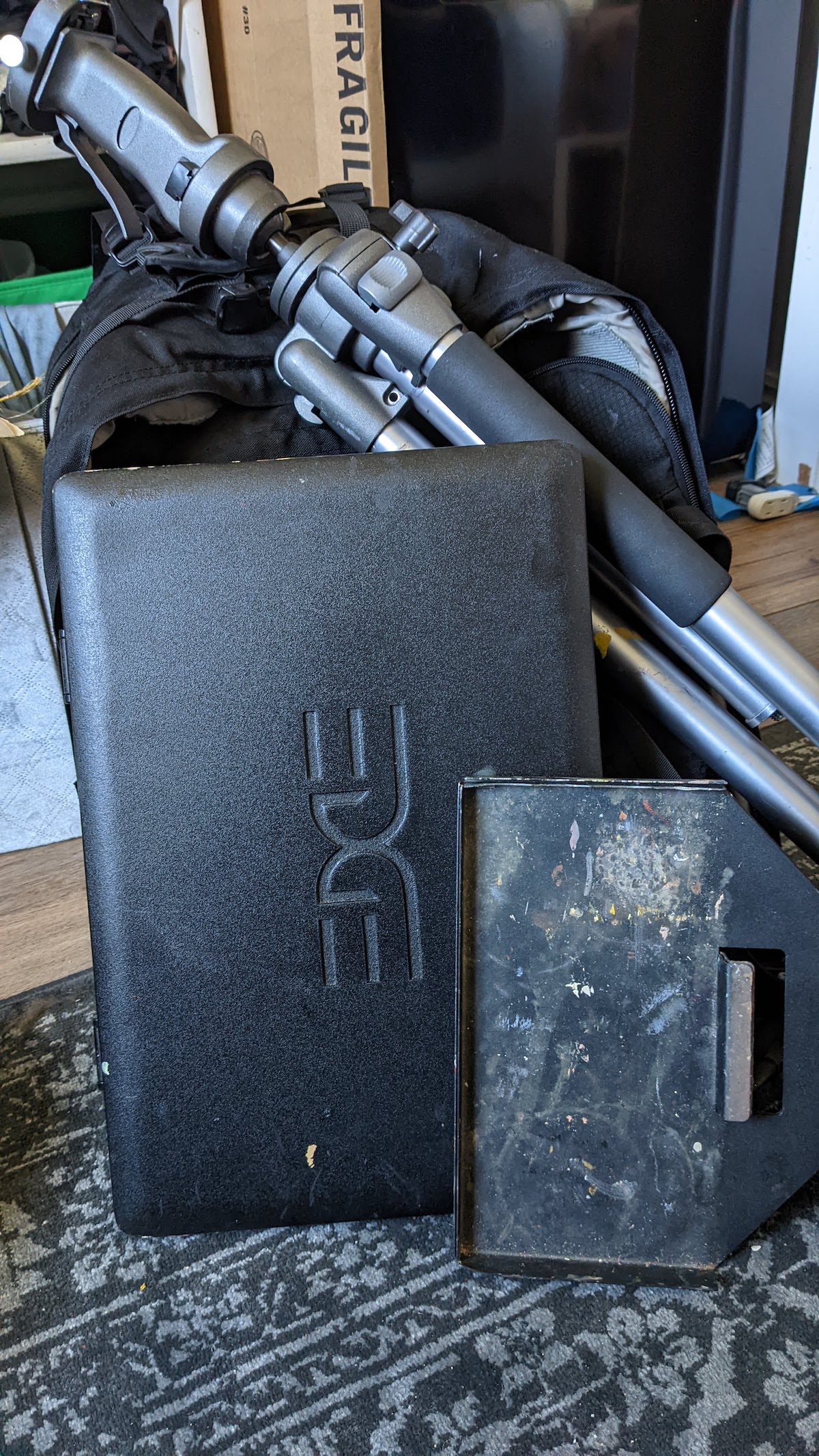 Overall, it's a really slick little system that packs up nicely into my plein air backpack when I'm ready to hit the road. There are a lot of options out there, and if you're in the market for a pochade box, don't be afraid to ask some of your fellow artists to see what they prefer to use. Everyone is a little different.